Micky More
Indicizzazione Motori di Ricerca
MICKY MORE DJ And Producer Biography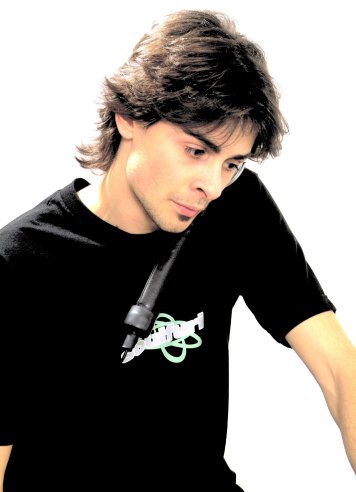 Charismatic, talented and perfectionist Micky More (Aka Michele Mingo) is one of the newest and most interesting dj's and producers on the soulful house scene.
Born in 1982 in the center of Italy, he first approached music at the age of nine, when he started to play the piano.
In 96, aged 14, he started buying vinyls and got djing. He started to play at private as well as school parties, that he organises himself, where he would play for more than 2000 people.
In 99 he starts performing in local clubs (Miami, Shalimar, Melody Sirens, Sunny) and hosts a Saturday night show in a local radio: the show's called "Orbital" and Micky spins the best house grooves of the planet.
Through the years he gets more and more into raregrooves and the American sound of the 70's (Stevie Wonder, Salsoul Orchestra, Philadelphia Sound, Crown Heights Affair) as well as into jazz music, in particular Herb Alpert,Bert Kaempfert,Miles Davis,Jimmy Smith.
In 2001 @ the age of 19 after finishing school he can start djing fulltime, playing in the best clubs of the Italian Adriatic riviera(Ecu,Peter Pan,Cocoricò,Pascià,Baia Imperiale,Prince).
His passion for the dj console is paralleled with a fruitful studio work: particularly meticulous, he's always looking for the perfect sound for his tracks…this makes him one of the most interesting Italian producers and also one of the most respected abroad.The EP "Straight to the Moon" was a clear example of that: released in January 2006 by the british label Peng, it earned him the love and respect of people such as BrianTappert, Richard Earnshaw, Franck Roger, Jask, MR V, Luis Radio, Audiowhores just to name a few.
Today Micky, 24, performs in the best clubs in Italy and abroad, also in live sessions where he plays with some of the best names of the Italian funk/jazz scene, like Riccardo Burattini (keyboards), Stefano Catani (saxophone) and Massimo Morganti (trombone), the conductor of the Colors Jazz Orchestra.
Particularly appreciated for his exciting music selections as well as for his mixing technique, the 4/4 drums with jazz, funk, soul influences, plus electric synths and breathtaking gospel voices are his distinguishing marks.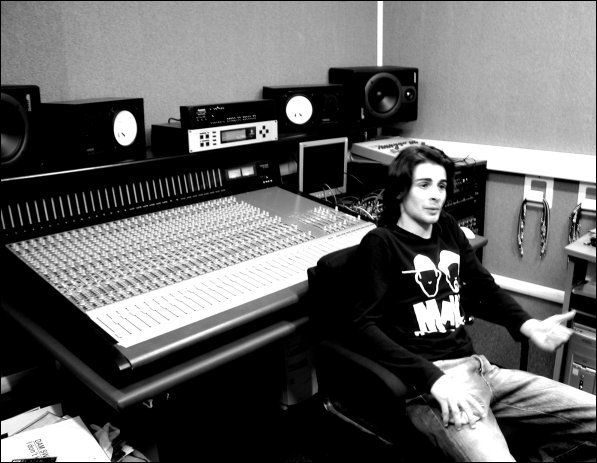 Photogallery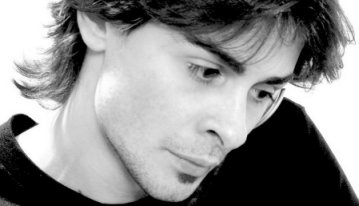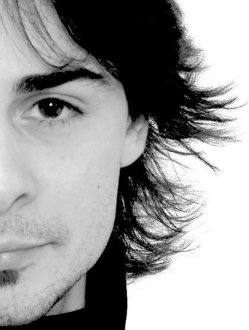 www.mickymore.com :: info@mickymore.com
Micky More Dj And Producer | Official Web Site | Italy Soulful House Guru
Micky More MixShow

November 2005
Tracklist
1. Intro/Alan Silvestri/Back To The Future Part 3/Main Title/Universal
2. Micky More/Window of Paradise/Cdr
3. Dennis Ferrer Ft Kenny Bobien/Grateful/Fanatix Mix/Sfere
4. George Mena/Soul Searchin'/Jellybean
5. Copyright/So Many Reason/Copyright Classic Mix/Copyright
6. Bah Samba/Spanish Hustle/Organic Mix/BKO
7. George Mena/Break It Down/Jellybean
8. Reel People/The Rain/Rasmus Faber Mix/Defected
9. Juke Joint/Respect Yourself/Steven Stone Revival Mix/ Player
10. Craig C pres. The Other One/Pictures/Richard Earnshaw Mix/Duffnote
September 2005
Tracklist:
1. Bah Samba feat. The Fatback Band "Let The Drums Speak"(Phil Asher's Restless Soul Mix) - BKO
2. Vincent Montana Jr. feat. William "Smoke" Howard "That's What Love Does"(Luis Benedetti's Club Mix) - Philly Sound Works
3. Martin 'Mayhem' & Timmy 'Magic' "I need Your Lovin"(Classix Vox Mix)- Soul Purpose
4. Groove Junkies Pres. Kathie Talbot "Catch Your Shine"(GJ's Classic Vox) - More House
5. Chuck Love "Tonight Won't Stop"(C'Love 2005 Edit) - Vino
6. Melba Moore "My Heart Belongs To You"(Jon Cutler Distant Music Mix) - Soulfuric
7. Chuck Love "Deep Smoove" - Vino
8. Micky More "Sparrow Soul"(MM 2005 Re-edit) - Cdr
Summer 2005
Tracklist:
1.Simon Grey/The Galactica Suite/Papa
2.Micky More/Earth Ritual/Cdr
3.Feet/Night Life/Farplane
4.K.o.t./Another Day/Fanatix Mix/Defected
5.Kolai Krew/Take it Back/Thaisoul
6.Connie Harvey/Thank You Lord/Jask Thaisoul Mix/Soulfuric
7.Soul Rebels/I'll Be Good/Ron Carroll Mix/Defected
8.Louie Vega/Elements of Life/Richard Earnshaw Mix/Cdr
9.Copyright pres.One Track Minds/Essence of Life/Copyright
10.Matt Caseli/Regina's Sax Experience/Soulfuric Deep
Le serata più divertenti solo con RomaDiscoNight: fotografi del divertimento!