Stefano Gamma
Indicizzazione Motori di Ricerca
Stefano Gamma
DJ, produttore e remixer, Stefano Gamma è presente sulla scena italiana da molti anni.
Ha collaborato a partire dalla fine degli anni ottanta con gran parte dei club della capitale, offrendo un notevole contributo alla crescita del fenomeno dell'house music. Ha spesso celato la propria identità di produttore e di remixer dietro differenti pseudonimi (The Knowledge, House Of Jubilee, The Featuring, Freak Do Brazil), comparendo nelle chart e nelle playlist dei più importanti dj del panorama mondiale (tra questi: Pete Tong, Little "Louie" Vega, David Morales, Tony Humphries, Danny Rampling) ed in numerose compilations di livello internazionale (Essential Selection 1997 by Pete Tong, Can't Get High Without You Compilation by Joey Negro, Azuli presents Miami 2003 by Dave Piccioni, Release Yourself 2003 by Roger Sanchez, Hed Kandi Disco Heaven Vol. 1).
Le collaborazioni con artisti di fama internazionale (Sandy Rivera, Robert Owens, Moné, Blast, Michelle Weeks, Jasper Street Company, Byron Stingily, Richard Darbyshire, Jenny B., Sabrinaah Pope, Ann-Marie Smith, First Choice, per citarne alcuni) e con importanti etichette discografiche (Defected, Bustin' Loose, Paprika, Dirty House, Milk & Sugar, FFRR, Hed Kandi, Dis-funktional, Basement Boys, Bassline, Big Big Trax, Cutting Records, XL, Suntune, D-Vision, Equal, Ocean Trax, Nitro) hanno sicuramente influenzato la sua formazione artistica e, unitamente ad una passione ed una determinazione non comuni, lo hanno portato a proporre con successo la sua musica in numerosi club sia in Italia che all'estero. In questi ultimi anni ha suonato al Pacha di Monaco di Baviera, a Cavo Paradiso di Mykonos, al Prinzip di Monaco di Baviera, al Colonial di Salonicco, all' EiBiSì di Barcellona, al Panasia ed al Marabù di Naxos, all'edizione 2002 del Lifeball a Vienna, al 320 Club di Miami (WMC 2001), al Peter Pan di Riccione (IMC 2000), al Pacha di Riccione (IMC 2001), al Byblos di Riccione per il Bybloscar 2002, oltre ad essere stato per 5 anni resident dj del venerdi del Goa Club a Roma , dividendo la console con DJ's di fama internazionale quail: Satoshi Tomiie, Timo Maas, Pete Heller, Bob Sinclar, Jay J., David Piccioni, ATFC, DJ Spen, Danny Rampling, Tony Humphries, Junior Sanchez, Claudio Coccoluto, Damien J. Carter, J.T.Vannelli.
Dalla fine del 2004 collabora con l'italiana Paprika Records, attiva label indipendente per la quale ha appena terminato il remix di "Just Won't Do" di Sandy Rivera meets Robert Owens (originariamente su Blackwiz/Defected) la cui uscita è prevista per gennaio 2006. Le sue selezioni musicali sono sempre in bilico tra avanguardia ed old-school (la domanda è: "ma nel 2005 l'acid è future o retrò?"), ma per avere un'idea più chiara del suo dj set basterà sintonizzarsi ogni martedì notte su M2O Network tra le 01.00 e le 04.00 all'interno del programma"INDAHOUSE". Enjoy....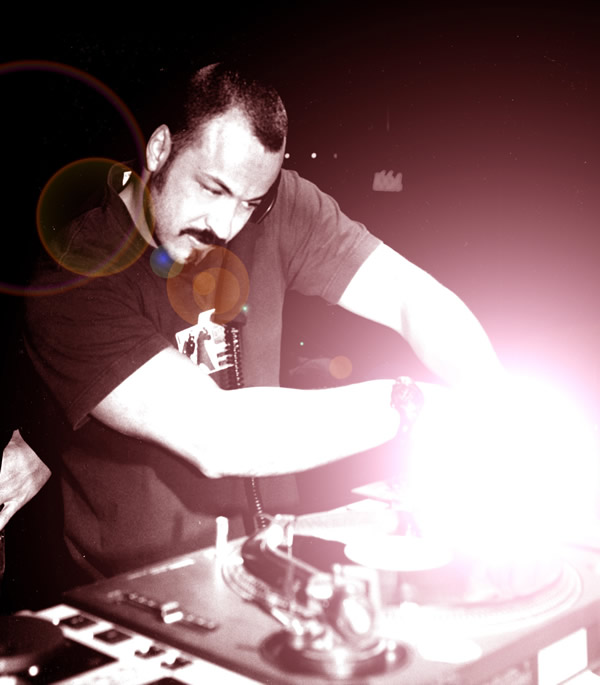 Le serata più divertenti solo con RomaDiscoNight: fotografi del divertimento!